Head Teacher's Message
Dear Parents and Carers,
Overall, it has been a great first term of the new academic year here at North Leamington School, returning students have worked well and our new arrivals in Year 7 & 12 have already made for a richer community. This term has focused on bringing back routines for learning, building resilience and reintroducing wider curriculum opportunities. Assemblies, student leadership forums, peer mentoring, wider ranging pastoral support, extracurricular activities, formal assessment practice and educational visits are just a few examples of things that were so difficult to deliver remotely, but make up a broad and balanced school experience.
In accordance with national Covid-19 guidance, we have also managed, albeit slightly adapted, open and transition events where we have been thrilled to welcome parents and other stakeholders back to the building. This gives our current students the opportunities to work and interact with other people, speak publicly and of course build stronger community links.
You will notice a change to the parent bulletin, it's hoped the revised format is easier to access on any device and its streamlined format will enable you to access the sections that are most relevant to you and your children with more obvious links back to our website. Huge congratulations to students in Binswood College, who lead the way after the first term, our revised reward system feeds directly to the overall points score on a weekly basis. I strongly believe in a healthy competitive spirit and that students need to want to do well at school, those who are motivated to succeed often do.
Lastly, a thank you, firstly to all those at home who continue to support your children, from a basic conversation about school each day, to helping with remote learning for those required to self-isolate, young people are more successful when we all work together. I would also like to say a huge thank you to the staff at NLS both teaching and support, Covid-19 has not gone away, and we still face daily challenges, but they continue to put students first and have worked really hard to give students a normal, rich and full, school experience.
Have a great half-term.
Mike Lowdell
Head Teacher
04 Nov 2021

Sixth Form Open Evening for existing and prospective NLS Students Thursday 4th November 2021 6pm - 8:30pm Presentations by Head of Sixth Form at 6:15pm and 7:15pm No need to register, just turn up on the evening
07 Oct 2021

Local charity, Kissing It Better, is running a competition to get students to help decorate the Castle Ward of Warwick Hospital.
12 Sep 2021

Find out about the extra-curricular activities (lunchtime and after school clubs) within NLS taking place this Autumn term Extra -curricular activities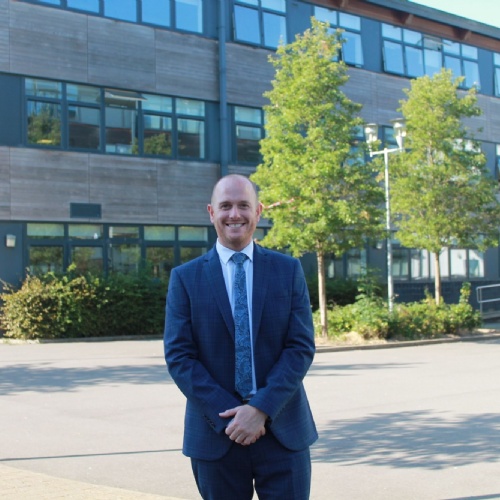 18 Oct 2021
What a start for our new Year 7s! This half-term has been extremely eventful for our Year 7 cohort. They have undergone one of the biggest transition phases of their life and I have to say, they appear to have done it with ease. It is incredibly pleasing to witness how much charisma, confidence a...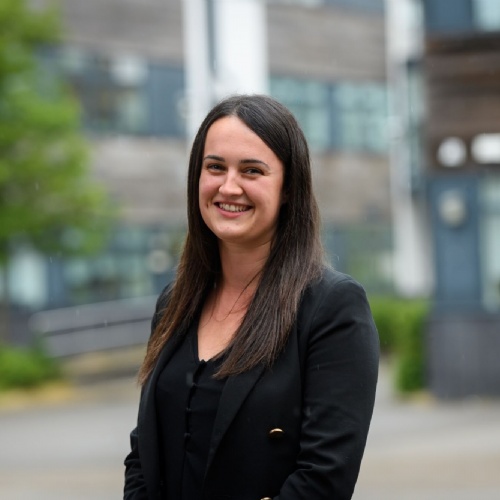 17 Oct 2021
The Year 8s return to school has been a massive success; the Year 8 team are really pleased the majority of students are wearing their uniform to a high standard, are engaged in their learning and show kindness to one another. This is a really important year for Year 8 as they will make their GCSE o...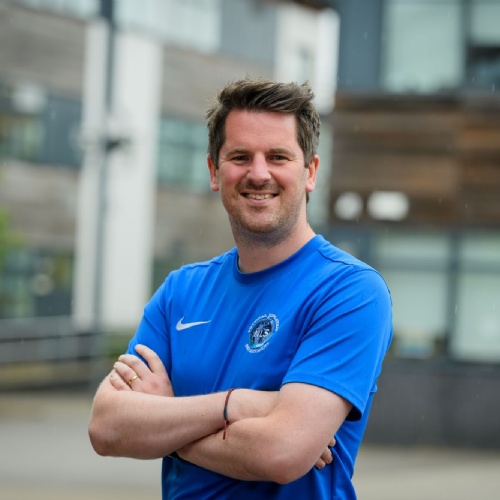 16 Oct 2021
It has been a superb start to the year for Year 9 students as they have begun their GCSEs. Staff around the school have commented on the maturity of students and how hardworking they have been so far. It has been really impressive to hear and see pupils' work in subjects that they are experien...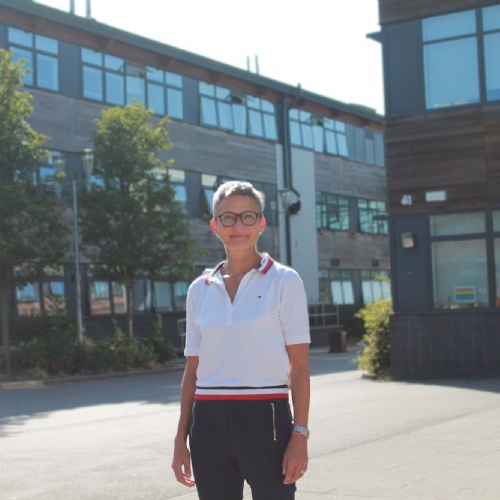 14 Oct 2021
Tutor Curriculum Last year we started discussing the qualities, standards and skills that students should look to develop as part of the 'Flightpath to their Future' in order to be successful in: Securing a job Maintaining a job Securing promotion With this in mind stud...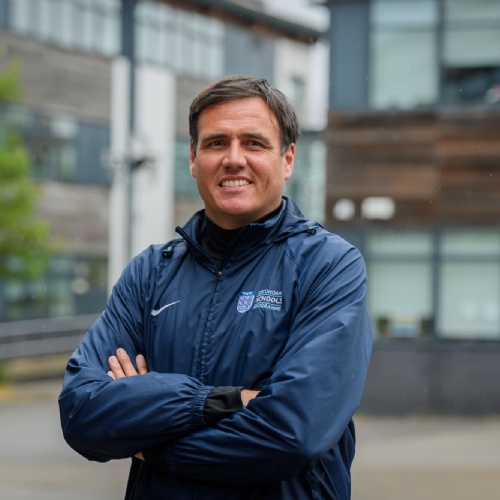 14 Oct 2021
Year 11 students have made a great start to this first half-term. It has been brilliant to see the focus and motivation of the year group and I can only commend them on the resilience and 'can do attitude' they are showing after the challenges of the last two years. The recent English an...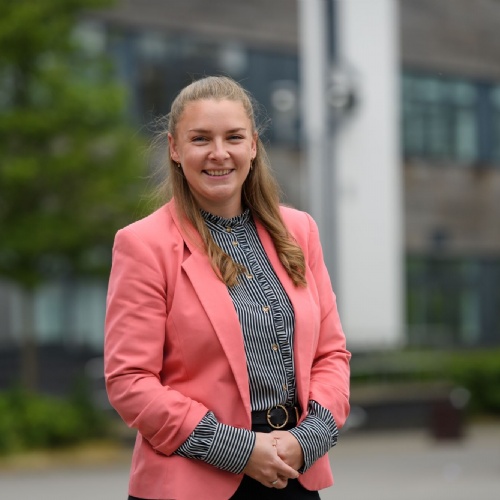 13 Oct 2021
Post 18 Options Last week we were delighted to have sent 10 UCAS early applications, with 9 to Oxford and Cambridge for Veterinary Medicine, Mathematics, Medicine, Engineering, English, Law and Natural Sciences and a further application for Dentistry. Other students have made a good start in comp...
Each week we update the points, tallying the week's leader. Congratulations to Binswood for getting to half term with a strong lead!
10 Oct 2021

This half term has been a busy one in terms of Student Leadership and Voice as we re-establish roles now students are able to work outside of their year group bubbles. We have also completed our first round of student voice, giving every student in school the opportunity to influence the direction t...
Here at NLS, we know how important it is for students to have their voices heard. Our three Senior Student Leaders describe what their new roles mean to them and how the first half term has gone:
"Starting student leadership this year has been really exciting. Having participated in whole school events and already seeing students' ideas become incorporated into the school, I am looking forward to working with everyone to help create a more focused school experience and environment. I am really keen to build on enrichment and engage everyone in activities beyond their studies."
- Chloe Lake-Jones, Senior Student Leader
"Student leadership this year has had a very successful start, with year groups already having condensed all students' best suggestions for positive changes within the school environment. Also, all of our great Assistant Senior Leaders have pushed for all the changes they can, for example, having many meetings with canteen staff and arranging a range of relevant informational assemblies from external speakers and more."
— Jai Sispal, Senior Student Leader
"My first term as the Senior Student Leader in Equality and Diversity has created great opportunities to have open and honest conversations about our diverse community and some of the issues we face. I have enjoyed being able to share my passion for spreading awareness about social issues, whilst coming up with strategies to implement throughout the year to encourage positive engagement, and offering support regarding these issues. This term, I have focused on preparing for the year ahead. This will involve working closely with other students and staff to create the best resources, displays and assemblies to have a thought-provoking effect, with a specific focus on black history month for October."
- Millie Guy, Senior Student Leader in Equality and Diversity
11 Oct 2021

We would like to start by saying just how fantastic it has been to see a buzzing PE department, once again for students and staff alike. Gone are the days of restrictive activities and no competitive fixtures, it feels like we are truly back after a challenging 18 months for sport & physical act...
11 Oct 2021

Year 7 & Y8 Drama Students in KS3 are following a programme of learning that explores an introduction to Drama. As part of the course, students have established relationships within the group to create an effective group ensemble and complete activities that help them to build their confidenc...
It has been an exciting start to the new term in Photography. We have welcomed 2 new Year 9 GCSE groups as well as a Year 12 A level group, and they have both made a fantastic start to their studies. This week has also seen the launch of 'Photo School', a mixed year group after school club, open to all which aims to; 'build a community of creative young people that learn to express their ideas through the medium of photography. They will work to support and collaborate with each other as well as develop transferable skills'.
The department has also had a very generous donation of photographic enlargers from a member of the local community, Nick Green. Nick, a very keen photographer, was inspired by his father, a wedding photographer and developed his first film at age 7! We look forward to having him into school to share some of his experiences with us.
Ms Muddyman
Our Year 7 students are working on a Spy Fiction Project where our students create spies and our partner school in Mumbai, India create the villains. Over the course of the year they will swap characters and write stories using both sets of characters. Watch out for more projects coming up as the year progresses!
This term we have appointed 20 fantastic International School Leaders in Year 8. I was so impressed with the quality of all the applications, they really demonstrate the commitment of our students to being global citizens, who care about our planet and everyone in it. Our International School Leaders are currently working on a project about democracy with our partner school in India, they will share their findings with all of Year 8 in an assembly later in the year.
Mrs Harding
Year 11
All year 11 students have been given a revision schedule they should be working on in History. This is to prepare them for their December mock exam which covers Paper 2. The topics are Early Elizabethan England and International Relations/the Cold War. We have added resources to TEAMS and these are also available on the school portal. If your child has resources of their own, then these are perfectly fine. If you have any questions please contact Mr Bowker at dbowker@northleamington.co.uk
Thank you to all of our students who entered the book covering competition this year. We have seen some amazing designs and they have set a very high standard for the year ahead. Well done! Winners and prizes will be announced shortly.
Year 7 have made a great start and are now preparing for their first assessment on the Battle of Hastings.
Well done to Year 8 who have produced some outstanding essays on Henry VIII and the English Reformation. They were a pleasure to read.
Year 9 have been working hard on their first assessment at GCSE, writing some analytical essays exploring the causes of WWI.
Meanwhile, Year 10 have been learning about the problems facing Elizabeth I and have completed their first assessment on Elizabethan England. Well done!
Year 11 are busy revising the Cold War Unit in preparation for their mock exams in December. Thank you to Mrs Keane for producing the revision schedule and resources that are now available on TEAMS.
Ms Watson
The History department is launching a competition to mark Black History Month, October 2021. We would like you to research the achievements of Black Britons that have helped to shape our country.
We would like you to create a unique and exciting way to present your research, which will be put on display in the department area. It could be a poster, leaflet, poem or piece of art – be creative and have fun! See the school noticeboards for more information.
Please hand in your entries to Ms Watson (H106) or the Humanities base. Deadline: 1 November 2021
Every term students at NLS go above and beyond the call of duty and create incredible work that we are proud to share with you.
Science
One of our Year 8 Science students, Martin Scherer, has created a fantastic animation video detailing the inner workings of the digestive system!
Spanish
Year 9 Spanish students have had a fantastic start to the year- well done! Here is some amazing work they have produced on family as well as 'Ser' and 'Estar'.
Photography
Jacob Rheams, a Y13 Photographer, has been shortlisted for the RSPCA Young Photographer Awards 2021 for his image of a 'Headless Swan'. Good luck Jacob, and we look forward to hearing how you got on later in the month.
English
Our English Students have been engaging with Black History Month. Students have looked at some famous works and have tried to capture the tone of the writing in their own work.
Freya Preece 7XN-
A single red tulip brings back memories of when black people were persecuted. When they felt pain and discrimination. When love was not shared. This one tulip, as red as blood, stood out from the rest. Blood can form in so many different ways, like when all hope goes, you can sit and feel it crawling out of your body like a spider. That was this flower.
Touching the floor stood red boots that were worn down, and a black, sad dress representing the hurt, the slavery, and everything that black people had to go through. This long chain of memories trailed down the funeral aisle of the past which was surrounded by flowers to try to bring back joy.
Every inch of every stem, of every petal from the one flower stood out on it's own. She stood out on her own in the middle of the field of memories.
Year 7 have been exploring Myths and Legends in English as their first topic at NLS. Having looked at Norse mythology, they were tasked with writing in the style of Neil Gaiman's 'Thor', a description of their own well known character.
Mani Cheema 7XO-
Bart, Homer's son, is the worst. He is dumb where his father is drunk. Evil where his father is fat. Bart's mother was Marge, The Big Blue.
He is small, blonde and mischievous by far! The funniest in his class. His mischievousness is increased by his slingshot, when he uses it he is even more annoying.
Bart's mode of travel is his skateboard, its story you will learn. Bridges, tiles, concrete all tremble when they see the skateboard, for it has carved many potholes in their brothers and sisters and friends.
Bart is the defender of the treehouses. There are many eggings around there- you will hear the screams!
As we continue with the Myths and Legends scheme, we have started to explore how writers craft their work and have put this into action in our own writing. This is an example where we looked at nouns:
Naomi Pale in 7YL-
Zeus stood, furious, on the dark grey clouds which mimicked his rage: slow and angry rumbles emitted from within. His bracelets rattled above his shaking, clenched fists, each one gripping a bolt of flashing lightning. The selfish people down below had been like this for too long. It was time for their punishment. It was time for the storm!
Flashes, crashes and screams could be heard that night as the fearless Zeus rained down lightning onto the people. Some tried to shove others into the path of the blinding streaks that were about to hit them but Zeus was too clever. Soon he eliminated those single-minded people and left them wishing they had been better. Colossal fires broke out around the homes of the greedy humans, and explosions rang out across the sky. You could this destruction miles away, and you knew that the god of the skies was enraged.
Art
In the Art Department we are working with the charity "Kissing it better" to supply the charity with artwork that will brighten patients' stays in hospital. These are some fantastic bookmarks that will shortly be going to the charity which our Year 8 students were given the opportunity to decorate. There have been over 100 handed in!
Vacancies
Are you or anyone you know, interested in joining our team at NLS? Here are some of our current vacancies. Please share with friends and family who might be interested.
Exam Invigilator
Our Exam Invigilators are highly valued and an integral part of our team, critical to the running of examinations at NLS. You will be required to invigilate for examinations throughout the school year and particularly in May, June and Autumn for mock exams. Offering flexibility, the hours will be agreed mutually with our Exams Officer.
Caseload Worker
(Disadvantaged Student Support and Parental Engagement)
This is a great opportunity for an enthusiastic, dedicated person that wants to make a difference to the lives and education of young people. NLS is a fantastic place to work and personally develop, and we would love you to come and join us!
Interested in joining our PTA?
The school PTA has held many successful events in the past to raise money for the school. Wine tasting and quiz nights proved very popular and were well attended by parents and carers. Both events raised a lot of money which paid for the school polytunnel, health and wellbeing products and craft items for the Nurture Room, ipods for the Drama department, netball bibs and football strips and more.
Members of the PTA have also supported school events such as parents' evenings and Carols around the Tree, through selling refreshments and other key duties.
We would love to recruit more parents and carers to the PTA this year. You will not only get to meet lots of other parents and carers and participate in social events, but also make a valuable contribution to the school, generating additional income to spend on key resources to support our students.
Please email nls@northleamington.co.uk for more information.
We look forward to hearing from you!
The Green Box Scheme
This has been set up to provide toiletry items or sanitary products for all students. If students do not wish to specify what item they need, they can just ask for the Green Box, either at Student Services or from any member of the SSE Team located in D023.
Sanitary Products
The Government has provided schools with a budget in order to have a supply of sanitary products available as no child should miss out on their education due to the cost of sanitary products. Please encourage your daughter to speak to Nikki Holt from the Student Support and Engagement Team should they require any products. We also actively encourage students who are eligible for pupil premium or free school meals to access these products. If you would like me to organise any products for your child please email me nholt@northleamington.co.uk.
Toiletries
We have a small supply of tights, underwear, and toiletries should your child need anything either in an emergency or due to personal or financial difficulties. These items are available to all students, but we actively encourage any child eligible for pupil premium or free school meals to access these items as and when needed. Should you wish to donate any items we are always grateful for new black tights or underwear.
Young Carers
At North Leamington School we are working with the Warwickshire Young Carers' Project to raise awareness and support for young carers.
Young carers help to look after a sibling, parent or relative with a disability, long term physical or mental illness or someone who misuses substances. They may help out in many ways such as: doing household chores, providing personal care, administering medication, giving emotional or communication support, looking after siblings and themselves.
The Warwickshire Young Carers' Project aims to raise awareness of young carers, disabilities, illnesses and make sure more support is in place for young carers. If you would like any more information, please speak with the Young Carers' School Lead, Nikki Holt.
If your child is a young carer but does not want to be involved with the project, please could you still let Nikki Holt know so that we can put any appropriate support measures in place at school: nholt@northleamington.co.uk
Free School Meals
"Around 100,000 pupils are not claiming free school meals – despite being eligible – which means schools are losing out on at least £93 million a year." (TES – 7th June 2019)

Please help us to maximise the provision we can make for our students by claiming for Free School Meals (FSM) if you are eligible and/or advising us if a parent is serving in the Armed Forces or in receipt of a Services' Pension.
Go to Warwickshire Council's page to apply for Free School Meals:
www.warwickshire.gov.uk/education-learning/apply-free-school-meals
To discuss any further questions, please email:
Miss C Fell: cfell@northleamington.co.uk- Year 7 & 8
Miss H Clifford: HClifford@northleamington.co.uk- Year 9 & 10
Mr S Taylor: staylor@northleamington.co.uk - Year 11
Guys Gift Bereavement Resource Pack
A big thank you to Guys Gift for our bereavement resource pack. Guys Gift are an amazing charity who support a number of our students through bereavement and loss via their 1:1 counselling service. Referrals to their service can be made through school so please contact your child's Head of Year or Stef or Nikki from the SSE Team. sparkins@northleamington.co.uk or nholt@northleamington.co.uk and we will be more than happy to discuss a referral.
| | |
| --- | --- |
| 21 Oct 2021 | |